Home security system insurance discount in Richmond and more ways to reduce expenses with a modern smart home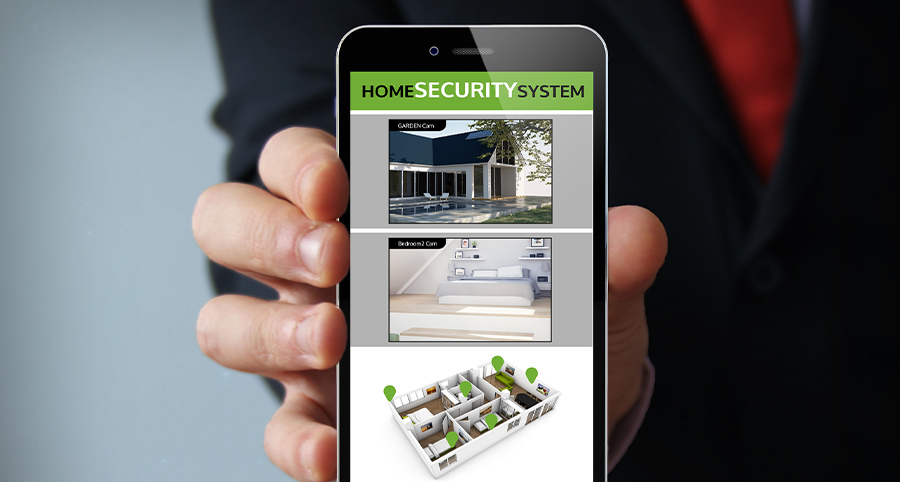 You know that home security systems are known for increasing your protection. They safeguard your residence from trouble with modern devices like surveillance systems, smart locking systems, and audible warnings. With the right set up, you also enjoy the advantages of a monitoring team that springs into action any time your alarm is triggered.
The enhanced protection is excellent but there's more as your smart home can even make a positive change in your pocketbook. For starters, you may reduce spending on energy costs via automated components. And many times whole-home systems like the ones offered by Vivint may get you an insurance discount.
Monitored home security installations are the right choice for insurance discounts in Richmond
It goes without saying that you have a chance to get an insurance discount on your home security system in Richmond. The amount of your discount may vary greatly and is heavily influenced by two important elements - the insurance company you choose and the kind of devices you install. While a limited, no-frills alarm with one or two window or door sensors may equate to a minor premium reduction, there might be a possibility to elevate your discount even more.
When you integrate devices including video cameras, monitored smoke detectors, and smart locks, you could get a larger deduction from your insurance provider. If you want an even bigger discount, you should add 24-hour monitoring. If you add monitoring, you're informing the insurance company that a trained professional is always overseeing your property and ready to handle an emergency, no matter if you're you're on site or not. To get specifics on if you might qualify and the amount you can save, touch base with your plan's representative.
Home automation in Richmond gives you added savings
Would you like to save even more money? Home automation is the way to go. Envision utilizing a smart thermostat that can detect your routine and alters settings accordingly. If you depart from the house, your thermostat is able to adjust automatically to help you reduce energy consumption. Your lights can work in a comparable manner and turn on if you walk into an area or turn off as you depart. In the long run, the reduction of your utility bills may be sizable.
Comprehensive packages by Vivint are a breeze to customize and may be configured during the initial installation or done at a later time via your central command hub or cell phone app. You can quickly initiate a versatile, full-featured system.
Didn't remember to shut off your lighting? Engage your devices from anywhere
An additional means to lower costs is through remote access. While it's true your smart home is able to change settings without input from you, you may also effortlessly control devices from your cell phone. If you forget to turn off your lighting or change the thermostat prior to leaving, don't fret. All you need to do is access the Vivint app on your mobile device and make the needed adjustments. You can even activate or deactivate your system from wherever you are. Wish to change how your components react? You can handle that from your smartphone as well.
Request your own home security system in Richmond and let the savings begin
Interested in cutting costs with a home security system insurance discount in Richmond? Talk to a Vivint professional today to create a monitored smart home that will decrease insurance payments while elevating your home's protection and versatility. Place a call to (804) 534-2782 or complete the form below to begin.
Areas Served Around Richmond By Smart Security Specialists Your Local Vivint Authorized Dealer